Gail McKenna was as mega in her day as Page 3 stars Sam Fox & Linda Lusardi. A Sun regular from 85-92, Gail retired from glamour modelling when she married and became a born again Christian. Gail has since had a stab at acting and more recently has worked as a presenter on sports programmes and in children's TV.
Gail set out on the road to Page 3 stardom at the age of sixteen, modelling for amateur photographers in Liverpool.
So the story goes.

Gail still models for Lads' Mags. Bikini and underwear stuff. These days that's about as daring as it gets.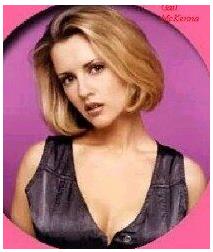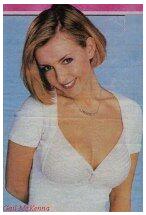 Like other Page 3 Girls Gail did full nude modelling for American and Continental magazines.
Hundreds of pictures (never published in the UK) can be found on this site.
Click on the pictures below to go to the Galleries.